AWKWARD
-I think the person who oversees me (I hate the word boss) is trying to take advantage of me. Sure she has end-of-the-year paperwork that needs to be completed but hell...I have things to do as well. Things like homework, cutting coupons, and blogging of course. Sheesh. Don't discount the things that I have to do just because you're 'in the weeds'! And don't pass off all of your other tedious work off on me either. If you don't wanna do it, what makes you think I wanna do it!!!
-It's hot as fishgrease outside!!!
-That's all the awkwards I have....what the hell!!
-Okay, maybe not!
-Raising the roof? Does anyone still do that?
AWESOME
-MORE AWESOMENESS. If you're an avid movie go-er like me then you will
LOVE
this deal.
LivingSocial
is partnering with Fandango to offer
2 movie tickets for $9
. That's less than the price of ONE!! What a SWEET deal! If you want to take your guy/girl out on an inexpensive date, here ya go! Also, Father's Day is inching closer so this would make a great impromptu date if you don't have anything planned yet. Just use
this code
to get your
2 for $9 deal
. Psst-you even receive a $5 credit towards your first deal so that would make the movie tickets just $4! You've GOT TO DO THIS!
But hurry, it's only good until 5AM tomorrow

.
-
THIS JUST IN
...Father's Day is coming up ladies. I love holidays and special occasions because I love giving gifts-cards especially. If you have yet to purchase your Father's Day cards, save yourself some extra dollars by taking advantage of these FREE offers. Cardstore and TinyPrints are both offering FREE Father's Day cards this year. I believe that both of the offers expire on June 13 so GO NOW!!! Enter the code
FREEFD at TinyPrints
and
FREECARD at Cardstore
. Tell me about the cards you got in the comments section. Enjoy!
-Syd from
TheDaybook
is preggers. Yup, the lovely lady who curated the Awkward and Awesome Thursday theme is with child. Her and Tys are going to have one
adorable
baby. I can't
wait
to read about him/her.
Syd from TheDaybook
-
Swagbucks
! No one on the corner got swagga like mine! LOL! Need I say more? They have
totally
replaced my google search engine. The incentive is that you earn points that you can use to buy cool gifts. That's FREE money y'all. And y'all know I'm all about some free swag! I have only been 'swagging' for a little over 2 months and I've accumulated enough points to earn a $15 Amazon gift card. My goal is to save all of my points until Black Friday so that I may do my Christmas shopping without coming out of pocket. Here's the deal: you earn points from doing simple things like searching, commenting, and tweeting about #swagbucks. You can get more info
here
and if you register today with
this code
, you start off with 30 points.
-
Pinterest
! I'm hooked! I'm
always
surfing the net and reading other blogs. Many of which I gain inspiration from. In fact, I have created several folders on my desktop that hold inspirational pictures. They are labeled according to my various interests-outfits, DIY crafts, food, whatever!
Theeennn
, I found out about Pinterest! A place where you can create and store all of your inspirations-
RIGHT THERE
. You can like and
even
comment on other inspiration boards much like you would on Facebook. I'm stoked and addicted. Registration is by invite only so you can go
here
to request an invite.
-I've been asked to do a site review of a huge couponing website. Woot, woot! (Raising the roof-apparently I still raise the roof!) I'm so looking forward to this!
-I will be doing my
very first
feature on Wednesday for
Word On the Street
. If you like thrifting as much as I do this will be a big one...Stay tuned!
-My new camera came. Yay! As soon as I get it all set up, I will be posting some pics! No more iPhone mirror shots! Double Yay!!

My Favorite Preps
 
Kasey from
StyleMeKasey
, Eboni from
TheFashionistaNextDoor
, and Ashleigh from
LittleGirlBigWorld
. (Well, Eboni isn't
new
, I've been following her for a while now-but her version of preppy happened to be one of my faves). I love 'em and so should you. Go check 'em out!
What are your Awkward and Awesome's for this week?
Oh, and thanks for reading! (wink, wink)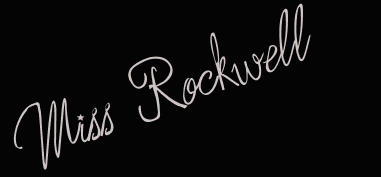 Post Title from Swagga Like Us by Kanye West, TI, Jay Z, Lil Wayne