You have the right to do whatever you want! You can choose your own hairstyle, what makeup you want to wear, and what blogs you love to read each day.
Likewise, trends are not etched in stone. You don't have to adhere to these if don't want. Hell, it's your party!! Do it big, do it small, or don't do it at all. Trends come and go-they've been recreated and recycled since man made the rule that it was necessary for us to wear clothing. If you don't like a trend this time around, catch it again in about 5 more years and you may be singing a different tune.
I love covering the topic of trends. Even though I hardly ever follow trends until they are no longer trendy, I love sharing my opinion.
SIDENOTE
: Keep in mind though, that I will never share anything that I will not wear myself. I had such a great time discussing
Spring 2011 trends
that when
Katy from ModlyChic
asked her FBFF group members to cover Summer 2011 trends this week, I gladly obliged.
I'm goin' in...
(and I'ma GO HARD)
1.
LACE
-it's soooo sexy! I love showing skin-my BF hates it but hell, I gotsta stay well ventilated! Lace can be paired with mostly anything but for this season I would suggest pairing it with softer fabrics to create more of a sultry look. Isn't that the point of wearing lace? To look sultry...So don't go pairing it will heavy garb and an overflow of accessories. Less is more with this trend!
SIDENOTE
: Lace is the item of choice for the next
Everybody, Everywear
challenge goin' down on June 14. Show us how you style your lace and link up
HERE
.
2.
70's INSPIRED LOOKS
-this look has constantly been resurfacing each year. We can't seem to get enough of it. Whether it be inspired by Sophisticated Glamour (think silk bow tie blouses and high waisted trousers) or Bohemian Chic (ie-earth tones, floppy hats,
sheer
maxi dresses/skirts) ensembles, we LOVES IT, honey!!!
  

3.
VINTAGE
-LOVES IT!!! Think about those very ladylike hourglass silhouette dresses and midi skirts that mama used to wear back in the day. Boldly printed, precisely tailored fabrics. Longer hemlines that are conservative yet have the ability to flatter you body type.
 


4.
BIKER CLOTHING
-think about a more edgy look to that compliments military inspired clothing. Try pairing leather boots with zipper infested motorcycle jackets. I'm not sure how wearable this will be in 90+ degree weather but it sounds FUNNNN!!!

5.
PUNK ROCK
-imagine studs and spikes-on shoes, jackets, and accessories. Bustiers, combat boots, and destroyed jeans (heeyyyy, I just came up with an outfit inspiration). This is another trend that I love which can be worn all throughout the year. It's not as feminine a look as some would like but you gotta let out your inner tomboy sometimes, ya know!


There you have it-my TOP 5 Summer 2011 trends. You can check out everyone else's trends by going to
ModlyChic
.
What do you think about my trends?
Which ones will you wear?
Which ones are you staying away from?
What are your favorite trends for the summer?
Thanks for reading.
**Wink Wink**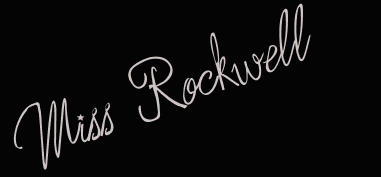 Linked up to:
Fashion Beauty Friend Friday
Post Title from I'm Goin' In by Drake