I want this....
First off, I love Vintage. I tend to find lots of these old vintage treasures while thrifting. The major thing that attracts me to vintage pieces is that they are timeless-they never go out of style because fashion, just like history, always repeats itself. Ohhhh how I wish that my mom would have saved all of her 70s dresses and midi skirts.
Another thing that I love about vintage is that it's unique-you will never see anyone with the exact same item as you. It's almost always boldly colored with a pattern or fabric that is not often seen in today's fashion.
There are some drawbacks though. Vintage garments are extremists!! They piss me off sometimes! Women definitely had some rather different body types back in the day as opposed to now and that's evident in the garments that I've come across. I always find the cutest things when I go thrifting but they're either waaayyyy too big or so small that it won't even fit my 10 year old cousin. So in walks the problem of styling vintage items.
How do you style vintage items that are too big
(or small for that matter)?
Most often I've found myself walking by and ignoring vintage pieces that I know won't fit. I stick strictly to those items that appear to be my size and I snatch them up without thinking twice. But I've found the following tidbits helpful with regard to purchasing and styling vintage pieces:
1.
MIX AND MATCH DIFFERENT TIME PERIODS
by pulling in modern basics (ie-cardigan, blazer, denim jacket, slacks) and accessories to update your look.
 
Add a modern blazer to a Vintage blouse

Add modern Chambray under a Vintage vest



Pair modern jewelry with Vintage (Bracelet-NY & Co)
 2.
WATCH PROPORTIONS
by rolling up sleeves, adding a belt, shortening hems, or removing shoulder pads.

Add belt to Vintage blouse
Layer sweatervest over Vintage bowtie blouse
Add belt with Vintage leggings
What are your tips for styling vintage pieces?
In other 'Word on the Street' news, I got to see a movie called The Next 3 Days starring (Russell Crowe and Elizabeth Banks) this past week. I absolutely loooovvveee strategic movies (ie-Ocean's Eleven, Italian Job) so this was like heaven for me. It's about a married couple whose life gets turned upside down when the wife is accused of a murder. The husband devises an elaborate escape plot and plunges into a dangerous and unfamiliar world, ultimately risking everything for the woman he loves. Very excellent flick!! I highly recommend it.
What's your 'Word on the Street' this week?
(fashion trends, new bloggers, books, movies, events, etc)
SIDENOTE: Don't forget to enter my 'Spring Break Beauty' Giveaway. It contains lots of goodies. For details on how to enter click
here
. It ends NEXT MONDAY!!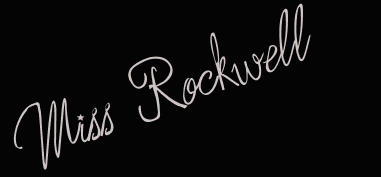 Post Title from Fancy by Drake