Well it's about that time y'all!
I have amassed my first 50 followers!!!
As my way of showing my appreciation and gratitude for you being so loyal, leaving great comments, and for just being great people overall, I'm doing my very first giveaway...as promised.
Spring is finally here in full effect and with that comes more trips, vacations, and traveling to different places. Even though my blog is not based around the 'beauty' aspect, I figured that it would be cool to put together a 'Spring Break Beauty' package that would include some
(not all)
of the essentials you would need when vacationing or traveling. Now this giveaway isn't sponsored by a huge, well known company that brings in tons of revenue so don't expect lavish extravagance. It's just a little something that I put together based on my opinion of what I think a 'Spring Break Beauty' package should include.
Here goes: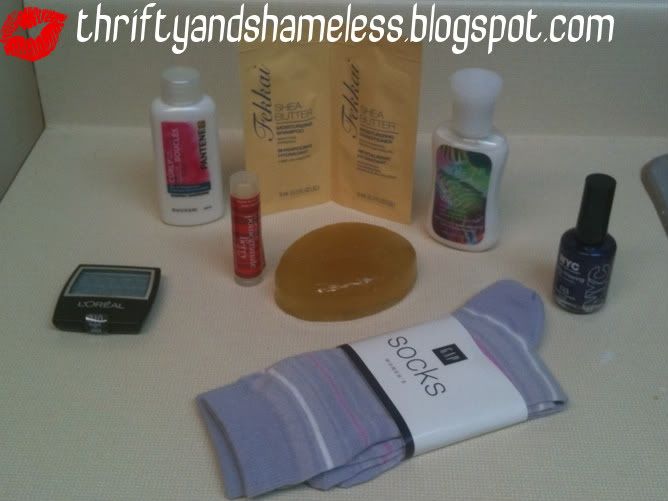 Eyeshadow/Chapstick/Lotion/Shampoo/Conditioner/Nail Polish/Soap/Socks

1. Loreal Eyeshadow
2. NY &Co Pomegranate Chapstick
3. Pantene Shampoo
4. Fekkai Conditioner
5. Into The Wild BBW Lotion
6. NY Purple Nail Laquer
7. Cool Citrus Basil Soap
8. Gap Socks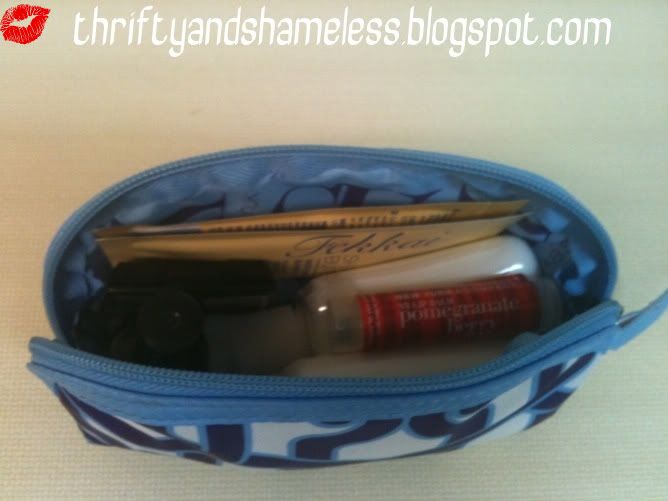 Spring Break Beauty Bag Giveaway
SIDENOTE: The socks and soap won't fit so I may have to find a new beauty bag.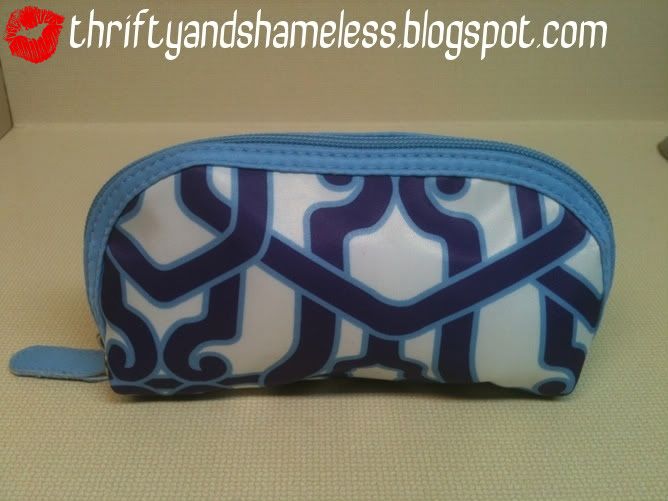 Spring Break Beauty Bag Giveaway
 I'm going to be honest, one of the main reasons that I don't enter giveaways is because of the requirements-follow me here and comment, go over there and follow me and comment, go over there too and post about my giveaway, take my button and put it here. All of that is in the way to me. With that being said, here's what you have to do to enter:
1. Comment on this post stating the essentials that you currently carry in your beauty bag and what is one thing you would add to your beauty bag. Leave a current email address so that I may contact you when you win.

(Keep in mind that the items in the giveaway may change based on your responses-I'm all about giving you all what you want if feasible)
2. Please be a follower of my blog.
This giveaway will close on Monday, May 16, 2011 so you have a full two weeks to enter.
I will notify you by email if you win. If you do not reply back to the email within 48 hours, I will chose another winner.