OMG it's been such a rough morning!!
damn 'daylight savings time'
Guess what?
I want this....
Accessory Trays
Those
accessory trays
are just so chic and mod and ecclectic. Like me!
I actually found some trays similar to these at....wait for it....
And they were a steal
I would've purchased more than two but I figured that they wouldn't be used so I left them...right where they were!
What's your 'Word on the Street'?
How do you store your accessories?
This week the BF and I watched
Twelve
. I'm not sure that it recieved much press because there aren't many big named actors (50 Cent and Emma Roberson) featured in the film. As a matter of fact when we passed on it several times before actually deciding WTH...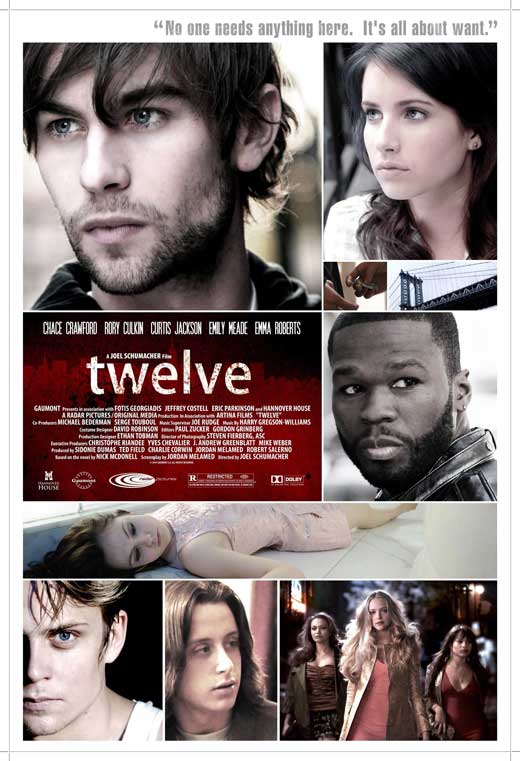 Twelve
Twelve is about the vices that are associated with the use of drug that lead to physical and psychological destruction. This is also about an individuals self discovering journey that has bitter landmarks in it. Very stimulating movie. Who'd have ever thought. Check the trailer:
My Rating-8.75/10
Moving on to Book #4 in my '52 Books in 52 Weeks' series...
Madison lives by a set of rules, which she sometimes breaks. Messing around with unsafe sex is against her rules, but she does it anyway. At 30, she discovers that she is HIV-positive, and things fall apart. Then Chris Anzel, her first love, helps her to accept her fate. Madison leaves her teaching job with one rule: "stroke the mind." Set in Los Angeles in the world of education, this gripping story highlights the problems single women face in the 1990s.
I would love to hear from you friends...