I want this....
A wonderful blogger to feature
One who's thrifty like me. Someone who's conscious of their spending habits-shameless enough to do her regular shopping at the local thrift stores and ingenuious enough to know how to rock a $5 dress like it came straight from Dolce & Gabbana.
I've been blogging now for a little over 6 months-still a baby-and I've developed quite a few reputable relationships. One of which sticks out as my favorite though. When I first read her blog, I was immediately hooked! All of her outfits were amazing to me-the fact that most of her wardrobe was thrifted was even more than amazing. She was funny annnnddd gorgeous!
So, I did what any other infatuated person would do. I followed, I stalked, I commented and commented and commented.
By now you're waiting for me to tell you who she is, right?
Of course you are!
Her name is Shana and she is the mastermind behind
ColorBlind
annnnndddd she's my very FIRST feature-EVER!
Shana in a thrifted Vintage dress
Everyone say 'Hi, Shana'.
Mmmmkkkaaayyy.
Since her blog is centered around her thrifting experiences and how she's evolved in life as well as fashion, I wanted to take a delve into her life as a 'seasoned thrifter'.

Here's our 'view:
Miss Rockwell (MR): When did you begin thrifting and what inspired you to start?
Shana (S): I can remember going to the Salvation Army when I was about 6 or 7. We used to get to pick out one game and one of those small bags of toys. We would spend hours choosing our favorite…I always looked for small tea cups and dolls. My favorite outfit was this velvet jacket and lace dress my mom got me at The Salvation Army. As I grew older I remember being embarrassed to be seen in a thrift store, wishing I could have BRAND NEW items. It's funny how life turns out...I rarely spend more than $50 on anything these days…and there are few things I will buy new…the obvious of course. My inspiration has definitely come from my mom, my dad, and even my grandma (nana).
She began thrifting early!
MR:
Many people believe that thrifting is only for those on an extremely tight budget and that wearing secondhand clothing is gross. How do you debunk those myths?
S: Well, I obviously don't believe that…when it comes to tight budgets I often say I just want more for my money. So realistically speaking I am spending the same amount but getting more. So if someone spent $50 at the mall on a cute pair of shorts, I could say I got a skirt, a top, a cute pair of shoes, a bag, and a dress for the same price. I have a few friends who have a hard time with second hand Anything…so look for stores like Savers or Value Village who wash and dry all clothing that come in. The store is super clean, color coordinated and is always in great shape. While I love Goodwill and Salvation Army, you may not always find that everything is fresh and clean. Some of my favorite "Thrift non-thrift" stores are Marshalls, TJ Maxx and Ross. People hear thrift and think dirty, I think "NOT FULL PRICE."
MR: Thrifting is an obsessive hobby. How do you discipline yourself with regard to spending limits?
S:
Well that is a tough one. I wouldn't't say I have discipline which is why I started Thrifters Anonymous Link (
http://shanaandadam.blogspot.com/p/thrifters-anonymous-share-your-secrets.html
).
I think the key to disciplining yourself is really setting a budget and sticking to it no matter how amazing everything is. Grab what you love, weed through what you need, ALWAYS hold on to vintage pieces…those will never be there oh and shoes…if they have your size and you love them, make them a priority I have learned my lesson on that one. Or maybe it is because I have ginormous feet ;O(
Pants, Blouse, Necklace-Thrifted
MR: On average, how often do you go thrifting?
S: I find myself going about twice a month. I went a little crazy recently, going every weekend, when I really started to let go of all the rules and boundaries I had set for myself…
MR: You have soooo many gorgeous items. Lots of people get rid of one item for every new item that they purchase. How do you decide what to donate versus what you hold on to? Is there a regular rotation?
S: I hated this idea when I first heard of it, but I ended up going with it and gave it my own twist. When I buy a new item like a black pencil skirt for instance, I go into my closet and get rid of any black pencil skirts or black tight skirts that I have been holding on to because maybe I only had one or that don't fit (big or small). I now have an amazing black pencil skirt that I know fits and that I know I love. That was a hard one for me but my new saying is… "IF IT DON'T FIT, GET RID OF IT!" hehe I know ladies it's hard…unless you seriously know you can fit into it if you do a couple of lunges and only eat salad for 3 days, you can keep it ;O)
So here is what I do when I can't decide:
1. Choose a section in your closet i.e. dresses, skirts, shirts.
2. Go through and pick out the items you love and are not willing to part with and put them to the side.
3. Take the items you didn't choose and move them to the other side.
4. Wear all of these items you didn't choose as a favorite for the next month or two, taking pics and asking friends opinions.
5. And Voila! You quickly realize that some of them are either not inspiring anymore, don't fit you like you want, or you are just over it.
6. Donate to your best friend to bring new life to the item, donate to your local Savers (to get a 20% coupon, or your favorite charity!
Skirt,Top, and Vintage Dooney and Bourke-Thrifted
MR:
What are some of your tips for those who want to venture out into the world of thrifting?
S: Well, thrifting can be overwhelming because you really are thrown into a hundred years of styles, sizes, and colors, if you are going to a TRUE thrift store.

So here are the top 5 things I do before I go and when I am there:1. I grab some magazines and start tearing out anything that inspires me, colors, styles, or even people (stars) and I take them with me! (You will be surprised how your eye magically goes to all of the items you chose! I write down a list of the items I definitely want to find i.e. jean shirt, yellow skirt, lace dress and give yourself a budget ($30 is what I usually say)
2. I wear comfy clothes.. gym clothes are the best and flip flops Or something with some color, when you try things on sometimes you get the best combos and ideas from what you are already wearing!
3. Either wear a belt, or grab some belts, even if you don't want to buy any. They can make any dress, skirt, or top look amazing and really help you decide if it is a piece that will work.
4. I TRY ON EVERYTHING over my clothes in front of a mirror, honestly I just hate being in the dressing rooms and I feel like I can talk with photographer extraordinaire about the find.
5. And that brings me to the last and most important thing I do, I NEVER go alone. I mean the best part about shopping is being with someone to share in the high you get! Bring a friend to discuss fit, get you out of something you are stuck in, tell you how ridiculous you look, or help you weed through what you chose before you check out!

Just have fun and don't forget to bring a bottle of water..I always seem to get sooo thirsty!
MR:
Who are some other 'thrifty' bloggers that you like to visit on the regular?
Dress and Shoes-Thrifted
There you have it. My
very first
'thrifty' feature. You can get more of Shana over at
ColorBlind
.
Also don't forget to link up to her
Thrifters Anonymous Party
that she hosts each Monday. Thank You so much Shana for sharing with us. I'm soooo glad that I found you...*wink, wink*
All thoughts and comments are welcome-don't be shy!
Thanks for reading!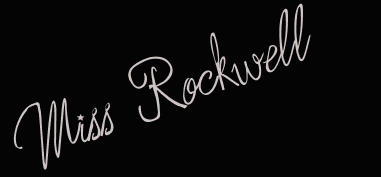 Post Title From: The Lady of the Hour by The Lucky Cupids