AWKWARD
-The number of times I've thought about shutting my blog down and calling it quits!
-The overwhelming feeling I get from trying to write content that everyone will enjoy.
-Comparing the number of followers I have with that of others who just started blogging-like yesterday! It's discouraging.
-It's almost my Bday and I don't have anything planned yet! Gurrrllll, get it together!
-I didn't participate in the lace craze on
EverybodyEverywear
on Tuesday.
I'm feeling so out of the loop
.
-I haven't done an outfit post in FOREVER!
-BTW-I'm looking for more fun, thrifty, creative bloggers to feature for my 'Word on the Street Wednesday' segment. Shoot me a personal email to
thriftyandshameless@gmail.com
if you're interested!
-My sister received her Master's Degree yesterday. YAY!! I'm next!!
-It's cookout season. I loooovvee to eat! This is my favorite time of the year because I don't have to worry about cooking a lot. I just get to go plates at each cookout that I attend and I make it work for me!
-Me and the BF are having date night on Friday. Dinner and a movie. We really want to see Bad Teacher but it doesn't come out until next weekend so we are gonna see The Hangover 2. Uggh! We really enjoyed the first one but I've heard mixed reviews about this one. Has anyone seen it and if so please divulge your opinion....PLEASE! Other movie suggestions are also welcome.
Share something Awkward and Awesome with me...PLEASE!!!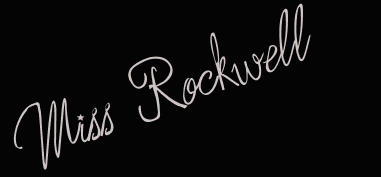 Post Title from: The Loop by Morrissey