Today is just the day that I've been waiting for...
Today is 'Bel Air' day. Teehee. Kristina from
PrettyShinySparkly
is the
absolute
greatest. She has sponsored yet
another
Bloggers Do It Better Challenge
and this time we are to channel our inner Hillary Banks and find something preppy in our wardrobe.
Cords..Oxford..Belt-Thrifted/Cardi-NY&Co
She (Kristina) suggested neckties and button downs but I went a little more casual since we are having a pep rally at my job today. Blue oxfords, Cords, and Cardigans all seem so preppy to me.
What's your idea of a 'preppy' outfit?
Not only am I
suuuppper
happy that is it Friday....it's the Friday that I get to bitch and moan about my pet peeves as a blogger (special thanks go out to Katy from
ModlyChic
for deciding on this
topic for this weeks' FBFF
).
I will admit that after reading several entries of the
FBFF topic-Pet Peeves
,
I started to become really self conscious about my blog-am I doing
this
right, am I
not
doing
that
right. However, I
did
see this as a great means of constructive criticism as well as a chance to alter some things on my blog so that it will be more appealing to my readers and followers. Without further ado, here are my peeves:
1.
NOT COMMENTING BACK
-Though all comments do not merit a detailed response, I think it's just common courtesy to contact your readers (by either emailing or commenting on one of their posts) just to let them know that their visits are in fact appreciated.
2.
FOLLOW ME, I'LL FOLLOW YOU BACK
-I hates this honey. I personally would rather you not even say anything at all versus saying that crap. When I follow someone, it is
not
a matter of favor. I follow people because they are fly and have awesome content that I enjoy reading, not solely because they are following me.
3.
OFFENSIVE CONTENT
-About two weeks ago, I was visiting a blog that I visit on the regular and one particular post was very offensive, disrespectful, and racist. I commented expressing my distaste and waited for an apology. Well....I never got an apology but I
did
go back to visit that blog to find that several others had left comments stating that they too were offended. The blogger never even had the decency to post an apology or reply back to any of our comments. Needless to say, I stopped following
immediately
. Though you can't please everyone, just be mindful of your readers' feelings.
4. TOO MANY PICS-I don't need to see a GAZILLION pics of you in the same 'fit doing different poses. You're doing too much!!
5.
TROUBLE LEAVING COMMENTS
-I've noticed on several blogs that I read that it will say 'Post A Comment' at the bottom of your post but when I go to click in the space, nothing happens. Maybe some of you have it set to where only followers can comment or maybe it may even be the computer that I'm using. Whatever it is, it's annoying. Hence the reason I subscribed to an outside commenting system (ie-Disqus, CommentLuv, IntenseDebate). You should try it too.
6.
INCONSIDERATE BLOGGERS
-I've contacted a plenty of bloggers about doing features of them on my blog. They say that they would love to be featured so I go through the trouble of emailing interview questions and then---NOTHING. Maybe she lost interest (she should've said that), maybe she doesn't have time (she should've never said she wanted to do it), or maybe she's just inconsiderate. Bloggers don't take on more than you can handle, be mindful of the things that you commit yourselves to, especially when it's at someone else's expense.
I'm sooooo excited to see what everyone else has to say. You can link up your peeves or just stop by to visit by clicking
here
.
What are some of your blogging peeves?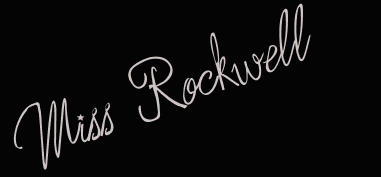 Post Title from American Boy by Estelle