I hope everyone has had a stupendous weekend!!
I'm so thankful that I don't have work tomorrow, or Tuesday, or Wednesday, Thursday, or Friday for that matter. Spring Break has finally arrived and I am ready for some much needed R & R.
I don't have anything 'fashionly' or 'thrifty' to share today BUUUUTTTTT I do have some sentimental thoughts to ramble about.
I started my blog in January of this year and I'm so happy to have even made it to 42 followers. It may seem like a minuscule number to those of you who have a gazillion people faithfully dedicated to you but for the little people like me, it brings me great joy and it let's me know that someone is interested in keeping up with my ramblings. For that I want to say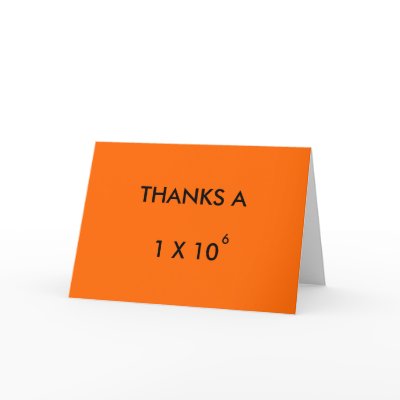 You guys and gals are


With that being said, I'm in the process of preparing myself to host a
'Spring Break Beauty' Giveaway
once I reach
50 FOLLOWERS
. (
I'm anticipating this to be sometime next week so keep your eyes open
). Once again, thanks to those of you who are currently following me and a special kudos to those of you who have left me awesome comments and have featured or mentioned me on your blogs. You mean the world to me!!!