There's a tornado watch in my area today! WTH! It was just 85 degrees yesterday!
On an earlier date, I had committed myself to participate in a
'Color Rotation'
challenge hosted by Colleen at
ScrapandRun
. It was created to help us get more use of the colors in our closet. You get to rotate the selected colors for a period of 2-3 weeks. Well, I think it started sometime last week but since my camera has been broken I figured it would make me less of a good blogger to post pictures from my phone because they wont have the sassy backdrops like everyone else's but what the hell, I wanna show my fits so...
A girl's gotta do what a girl's gotta do!
I think I'm gonna try the Color Rotation for 2 weeks. So here is my 1st installation of
PINK
: (it's more of a salmon color)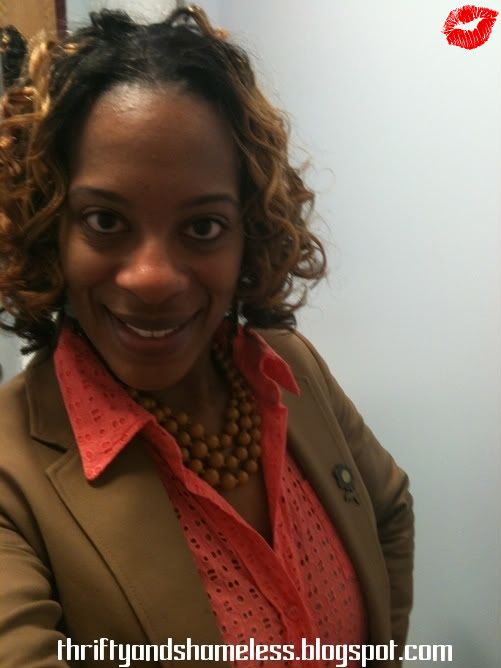 Thought I would add more color by throwing on some mustard color beads
I love the small detailing of this NY & Co shirt

.
Tan Blazer/Salmon Button Up-NY & Co Clearance..Belt/Pants-Thrifted..Shoes-Target
What colors do you like to sport?