What are you all doing today? Are you spending time with the family, going to church, dying eggs, or dressing up in an Easter Bunny costume and making special crafts for the kids?
I'm gonna go to church with the BF and his fam and then we will have dinner with my fam later this eve (
I'm posting this early just in case you're wondering
).
This year I made some extra special, extra frugal Easter treats. Since I don't have alot of younger children in my fam I shared these treats with friends and coworkers.
Remember the Snickers Easter eggs that I brought
here
?
Oh yes
, I put them to great use.
Get your printable here


Then, I had to cut them out...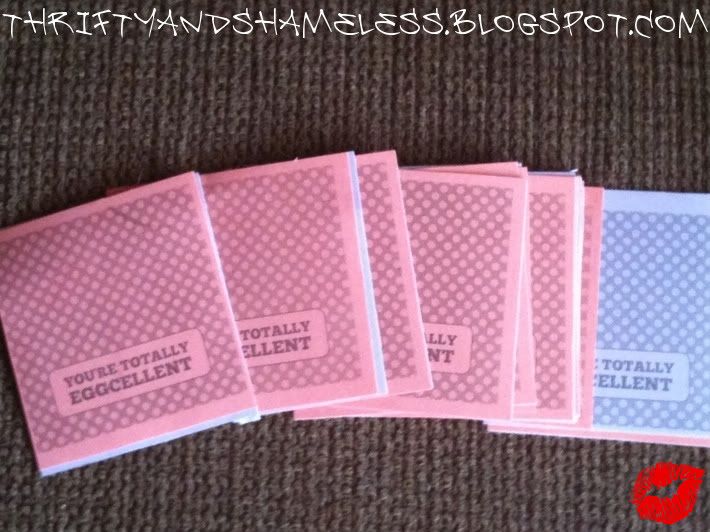 Here's the other stuff that I used...


I used the scraps from cutting out the printable, plastic snack bags, the printable itself, trash bag wrappers (
not pictured
) and of course the EGG! I crumbled the scrap paper up, threw it into the plastic snack bag along with the egg, placed a wrapper around the bag to keep it shut, and finally I wrote mine and the recipient's names on the printable and stapled it on top. They turned out like this:
What kind of crafts did you create for Easter?