It's my day off and I going to be happy and grateful in it. Grateful for President's Day deals at the mall and especially grateful for Mr. Obama! Yes We Can dammit! Also glad that the 30 for 30 is almost over and done with, well mine is anyhow. I can't wait to get back to my closet! Thanks again for all of you who have stopped by to read and share your thoughts with me throughout the week. This is where I highlight a my favorites:
1.
I love that white ruffled blouse! So pretty! And girl thanks for the sweet comment! I'm thinking you should also do some more close ups because you are too pretty. xo
SIDENOTE: I am still without a camera so I'm trying to make do without! Hence the random close up angles!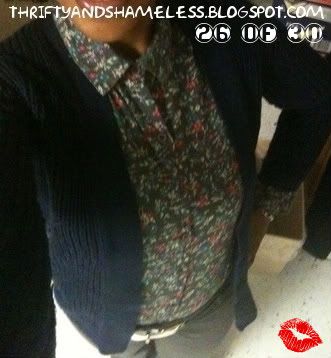 Cardigan-GAP/Flower ButtonUp-Wet Seal/Slacks-NY & Co.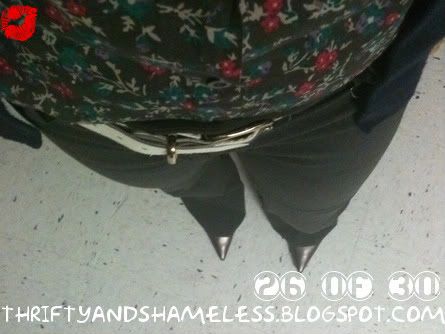 Jean Jacket-Vintage Levis (Thrifted)/TShirt-Miley To the Maxx/Khakis-Old Navy/Scarf-AE