You know what I hate!? I hate when people test my patience! People who are inconsiderate and have not one ounce of time management skills. They think that when they walk in the room, everything is supposed to stop. They think that people should stop their day to wait on them or for them. Ugghhh!!! One of the
two things
that I learned from my mother is: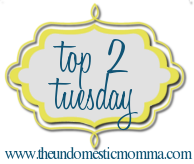 1.
Time is of the essence.
You should not only value your time but the time of everyone else as well. Don't waste people's time with pointless drama. Be
on
time. Do productive things in your spare time. Make every minute count. Live today like it's your last day. I know we have all heard these statements time and time again but people still take it for granted.
Also....
2.
Treat others how you would like to be treated.
You will encounter some people, no, lemme rephrase that...you will encounter tons of people who will stab you in the back, take your kindness for weakness, and those who will beat your heart up and leave it at the front door. But mama taught me to treat them good anyway. When people spit in your face and try to tear your foundation to shreds-turn the other cheek. Although it may make you seethe with anger, kill them with kindness, smile bigger than you've ever smiled before and watch what happens. Be very mindful of how you treat people because you never know when you may need them.
Enough of my ranting!!! I am ONE outfit away from finishing my 30 for 30 challenge. Hallelujah, it's a miracle! I didn't think that I would make it through. If you happen to be a participant, lemme know what you think about the challenge-good or bad. I will share my thoughts about it later on in the week. Until thenn here are my 28 and 29:
Jean Jacket-Vintage Levis (Thrifted)/Breton Stripes-Old Navy/Khakis-Old Navy/Hat-AE
NY & Co. Flow...
Trying to decide whether this fit looks better with or without the blazer...Hmm?
Thanks for reading!