I love doing weird things with my clothes...
Like taking things that don't fit and turning them into something highly doable.
These pants, for instance...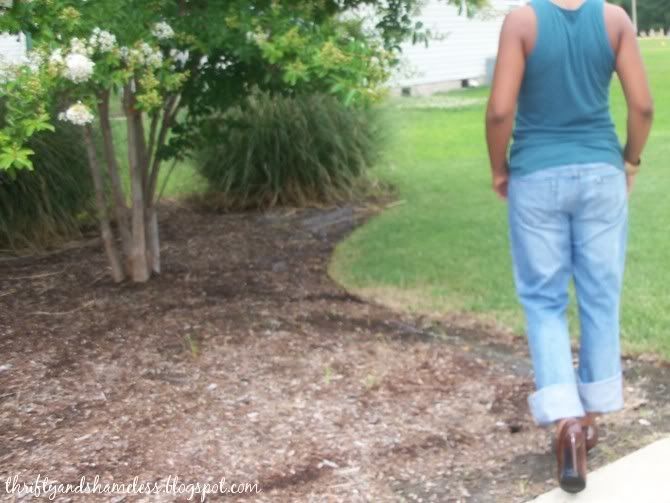 Were found in my sisters 'my trash is your treasure' bag. She was throwing these babies away. I loved the light denim wash and the soft texture of them so I fetched them out and decided that I would keep them. Then, I looked at the size....10. Nevermind that I'm easily a size 4, I figured I would take them anyway. So I cuffed them at the bottom....And in an instant, they became: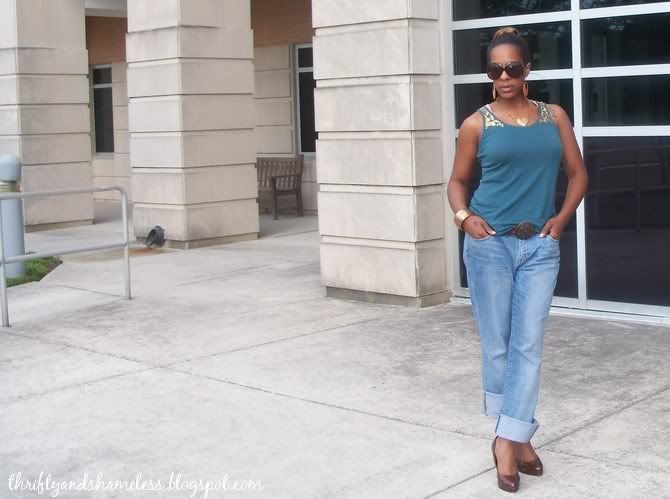 Tank-Target/Oversized Jeans-Gifted/Belt&Pumps-Thrifted

My favorite pair of boyfriend jeans.
What I love most about them is that the bagginess makes them appear really hippie-esque.
YES!!!
Just the look I was going for. Now all I need is a turban. Ohhhh....and these lovely thrifted brown pumps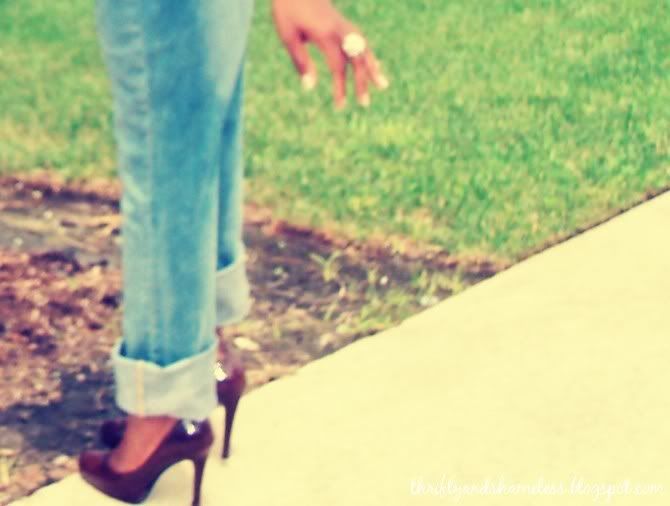 They make me die!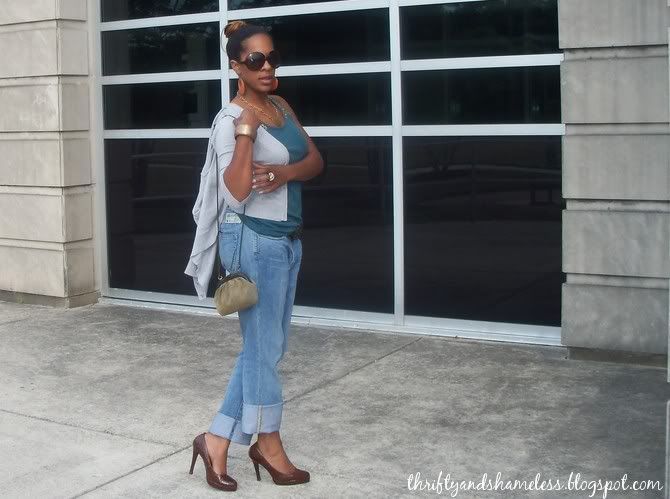 Purse-Thrifted/Cardigan-NY&Co

What types of 'weird' things do you do
to your clothes to make them fit?
Post Title From: Girls Do Weird Things by Even Stevens