Hello ladies....I'm soooo excited to be the host of today's FBFF Manicure Party. This weekly forum, initiated by Katy from
ModlyChic
, brings hundreds of bloggers together via a link system in order to share ideas and opinions about all things Fashion and Beauty (and sometimes blog) related. If you would like to join or learn more about the group, click
here
.
Lately, I've noticed that I've become increasingly obsessed with all things 'nail related'. I've always felt as if biweekly manicures and pedicures were an added expense so about a year ago, I began to purchase things that I could use at home to do my own manis. My polish collection is growing larger and larger by the day but by no means does it compare to
this collection
, which has
well
over 300 shades of pretty.
Keep in mind that I hadn't toyed with the idea of creating my own nail designs until about two weeks ago when I came up with the idea to host this party. They are in nooooo way picture perfect but it saved me $20 and a 2 hour trip to the nail shop.
Here are the colors that I used:
Revlon 800-PowderPuff/Yellow/IntensePink/BabyPink/BrightOrange
The Revlon was purchased on clearance from Farm Fresh (I got this on 'Double Coupon Wednesday' so it ended up being FREE after the coupon) and the Nail Art colors were purchased from the Dollar Tree.
1. Begin by painting your nails with 2 coats of a white base.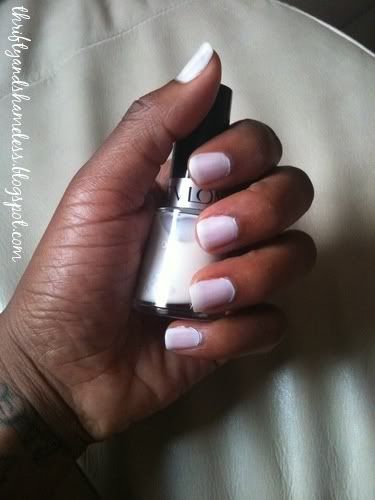 Base Coat-Revlon 800-Powder Puff
 2. Paint each nail with one strip of your choice of Nail Art Laquer-you may use as many color choices as you like (these were purchased from the Dollar Store and they have tons of colors).
Clockwise from Top Left-Bright Orange/Intense Pink/Yellow/Baby Pink
3. Finish your nails off with a top coat and viola!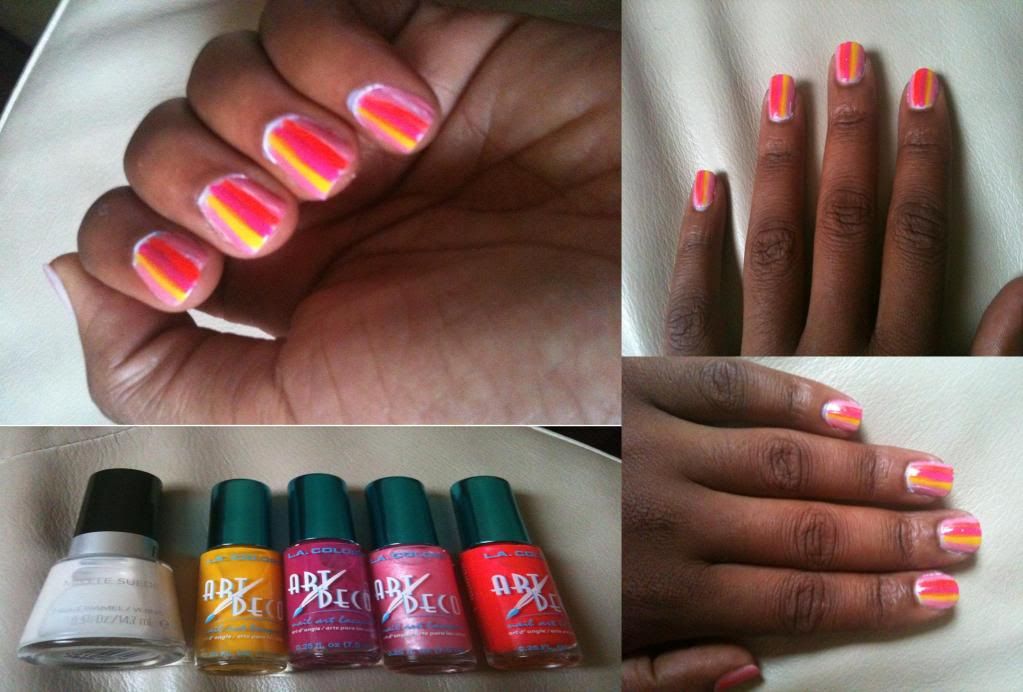 Finished Nails
 If you could create a name for this mani, what would you call it?
Now it's your turn.
Would you all participate if this were a monthly event?