I want this...
I'm not exactly sure
who
I saw with these cuties on but when I saw them in Goodwill for $5 (
brand new too
), I knew I
had
to have them.
So what
that they have a few minor scuffs on them from being thrown around in the thrift store...
so what
that they are black and suede, I'm s
till
gonna rock them for the spring. As a matter of fact, I have them on today-it's gonna be close to 85 degrees!
And
I also rocked them
here
when I went to the Wendy Williams show. They retail at Target for $29.99 so I'm d
efinitely
gonna get my money's worth out of these babies. Talk about the look for less!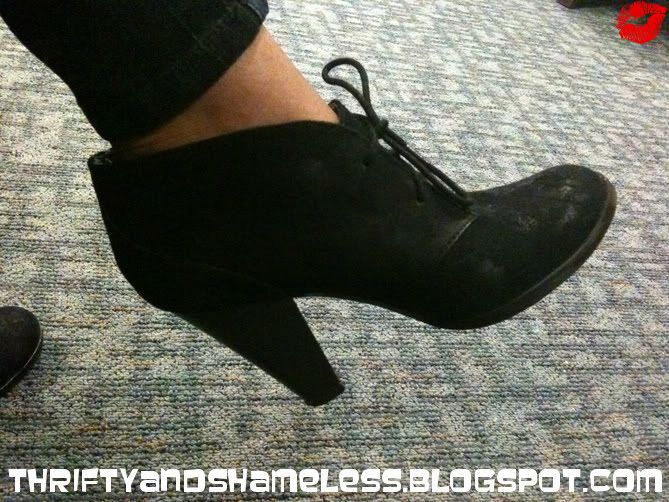 What are your favorite types of shoes-you know the ones that look good with anything?
Before I give you the movie of the week, let me make you fully aware that I'm seriously lagging behind with this. I guess it will be okay though considering the fact that Mina over at KimChiGirl still hasn't seen The Social Network (
which was last weeks movie
)! So here goes...this week the BF and I
tried
to watch
Catfish
. Key work-
tried
. I believe that both of us fell asleep on it as it was
sooooo
slow. We can't complain though because when we read the movie description it clearly stated that the excitement wouldn't begin until the last 30 minutes. So once I awoke from my deep slumber, I pushed play and watched again. The second time wasn't really any better.
Catfish is about a 24-year-old New York City photographer who became entangled in a twisted online love affair with the girl of his dreams.
What's your 'Word on the Street'? Feel free to share any cool books, events, movies, or fashions.