I'm crazy about patterned fabrics.
gingham, and floral-especially floral!
Loves me some animal print too!
as the next big style item, I think a little part of my closet died and went to heaven.
My camera was being a bit shoddy but the polka dots in the blouse are pink. (Definitely copped it for a buck on one of my thrifty outings.) I decided to dress it down by adding my favorite Old Navy Bomber Vest, jeans, and combat boots. This look was actually so thrown together that I was afraid of how it was gonna turn out but actually.....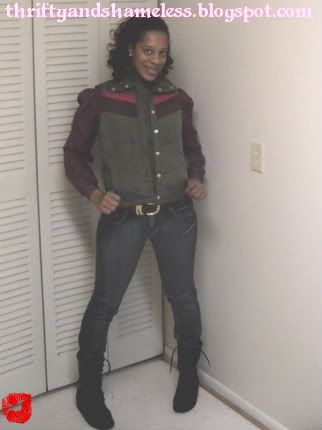 Combat boots-Xhiliration
Excuse the horrible lighting!
outfit of the week as well.
You can join in on the fun with