Got my blazer on...I feel like I need to be handling some business somewhere.
Everybody Everywear
is showing off how the lovely ladies around the world styled their classic blazer today. Of course this ensemble is doing a double duty as my
Color Brigade
outfit as well so go over
here
to check it out

.
Blazer-NY & Co/Blouse-Thrifted/Slacks-NY &Co
The detailed print is awesome....
In other Tuesday news,
The Undomestic Momma
has featured a discussion on 'The Top 2 Things You've Learned About Blogging' over
here
.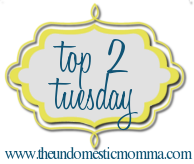 So of course I have to add my two cents. I'm still pretty new to the game but so far I've learned that:
1.

You should keep your content fresh and up to date.

There's nothing I hate more than visiting a blog that I follow and seeing that they haven't updated in who knows when. Helloooo in there....there's a reason why I'm following you, but oh don't worry, you can get 'unfollowed' just the same!
2.

You have to be involved.

As with anything, being actively involved is the only way people are going to notice you. You can't just create a blog and then sit and twiddle your thumbs hoping that someone will miraculously think to visit you. Join and link up with blog events that interest you. Also don't expect your visitors to be consistent if you don't return the favor!
Well, seeing as how I'm posting this before I go to work, I'm kinda in a rush so short, simple, and to the point works for me today. Don't forget to visit me tomorrow for

'Word On the Street Wednesday'

to discuss your favorite movie, book or event of the week. I'll see ya there. Thanks for reading!