Happy Thursday my loves!
We are one day closer to the weekend. I am so glad that this has been a fairly speedy work week. I don't have major plans for the weekend as my last couple of weekends have been pretty hectic. Since I am planning to visit DC in a couple of weeks for the
Inauguration
I'm going to try to lay low and stay in the house.
I'm hoping to get started on some new
DIY projects
as well as my 2013
vision board
. I'm also looking forward to adding some new and exciting things to my shop,
Miss Rockwells Racks
. So even though I will be on the low this weekend, I promise to make it a productive one.
It's been a while since I've done an outfit post so I wanted to make sure I shared a 'fit that I put together to attend church a couple of weeks ago.
I've always had an affinity for classic pieces. They never go out of style and they can be remixed numerous times without losing their effect.
Take this striped turtle neck, cropped cigarette pants, and gray blazer. When viewed separately these items are ordinary, nothing to call home about. But when these essential items are paired together, they create a clean, classically stated look.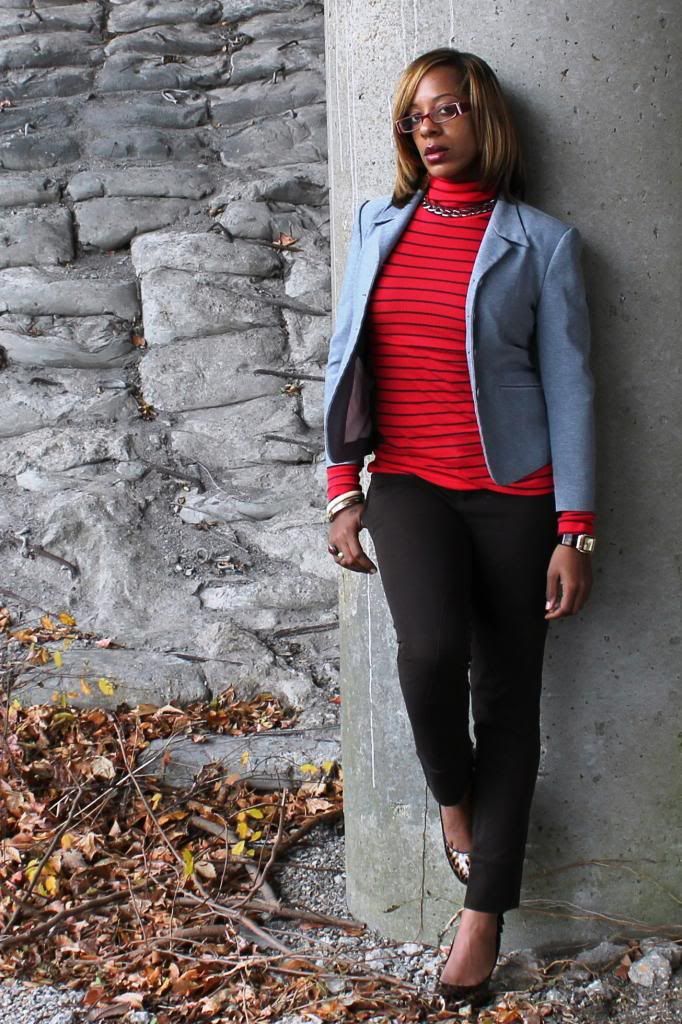 I also love bold statement pieces that can be remixed over and over again.
For instance, this purse is one of my faves! I thrifted it a couple of years ago and I can't get enough of it. I think it's really chic and sophisticated.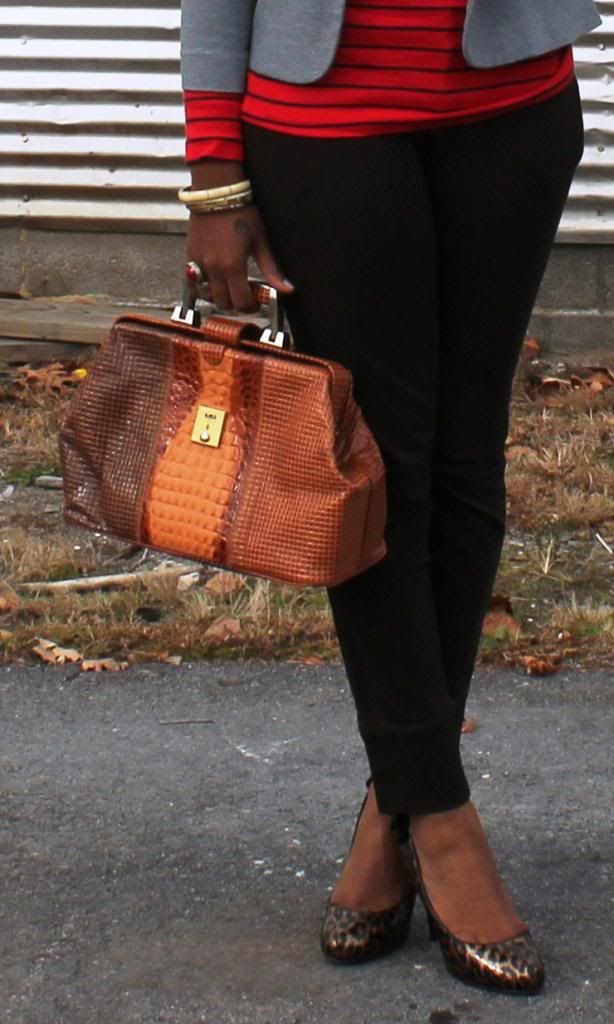 Satchel-Thrifted (Vintage)
These leopard heels that I scored from Ebay are also one of my go to items. They bring out the best in this otherwise simplistic outfit.
Heels-Ebay (Steve Madden)
This blazer was another one of my thrifted finds. Leaving the store with this baby was a no brainer as I have yet to find this type of blazer anywhere. I'm thinking of adding some elbow patches to it soon.
Blazer-Thrifted (Vintage)
Cropped Pants-Thrifted (Ann Taylor)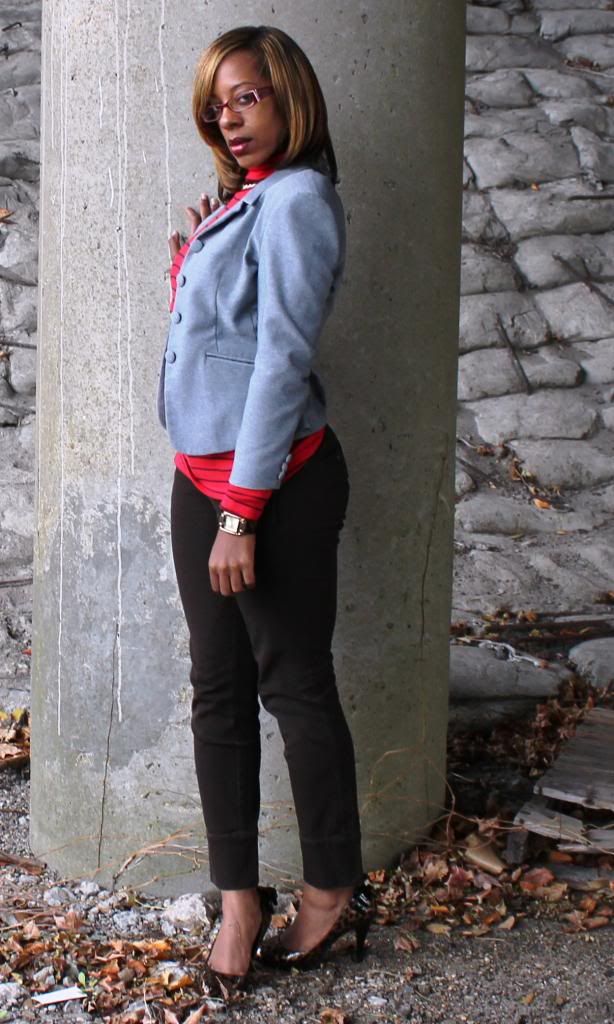 It always amazes me how well I like effortless looks.
It reminds me that style does not always have to be complicated in order to be well executed!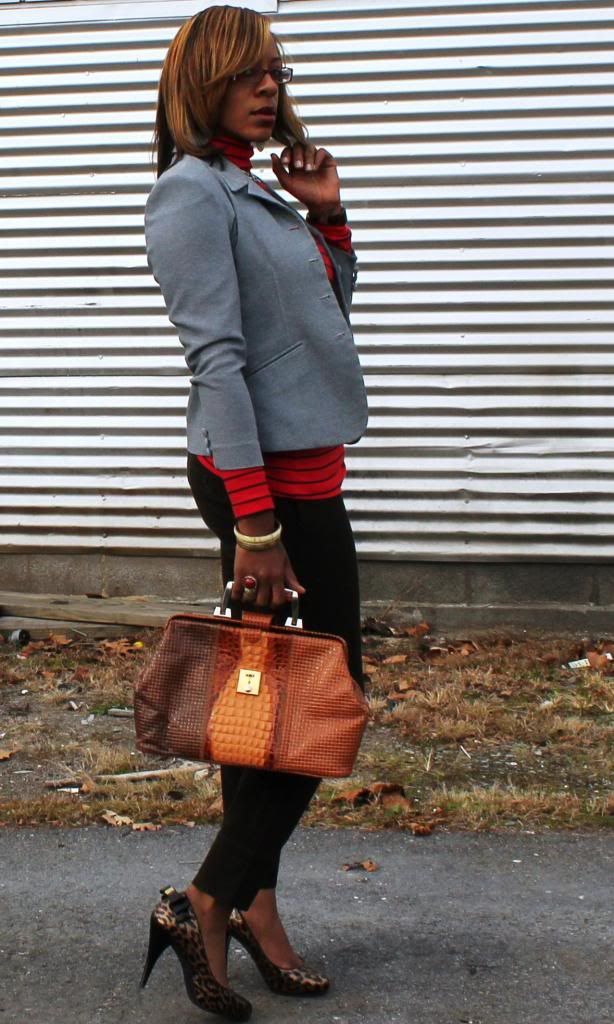 Do you prefer classic pieces or more trendy clothing items?
I can't wait to hear from you.
Thanks for reading.
XOXOXOXOXO
Linked to: